Packaging Solutions for Seafood
Fish boxes designed specifically for fresh or frozen seafood; A 100% recyclable, eco-friendly replacement for styrofoam and waxed cardboard packaging.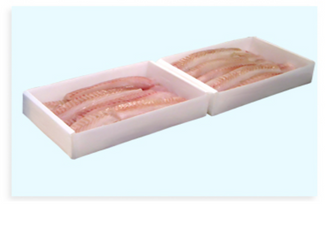 CoolSeal USA is the only manufacturer and supplier that offers a cost effective, completely recyclable alternative to the seafood shipping standards that have been used in the fishing industry for years.
We have proven solutions for shipping seafood that replace Styrofoam and waxed corrugated boxes. Our fish boxes were developed and implemented throughout Europe over 20 years ago and are now produced in the United States for the North American market by CoolSeal USA.
Our customers benefit from additional costs savings through the use of CoolSeal fish boxes. These savings result from reduced storage space both inbound and outbound, increased product per pallet, decreased maintenance and disposal and significantly increased marketability through custom printing.
CoolSeal packaging solutions are very well suited to any wet environment:
100% Recyclable
Certified for direct food contact
Improve hygiene with CoolSeal's Heat Sealed Edge
Delivered flat, pre-folded and packed in bundles minimizing storage and delivery costs
Easy erect designs built in one simple movement
Minimize storage costs by up to 85% with our flat packed design
Reduce delivery cost with a lighter and less bulky seafood box
Speed up packing with more fish shipping boxes available on-demand at packing line
Eliminate styrofoam bead contamination of your facility & drain cleaning expense
Improve product quality with faster chilling times
Residual value of 100% recyclable material
Commonly Used For – The shipment of not only proteins (seafood, meat and poultry) but for a variety of produce and most importantly any product shipped in a wet or fiber free environment.
Shipping Properties – Fiber free, leakproof, stackable.
CoolSeal Fish Box vs. Waxed – Completely recyclable, Impervious to moisture, others might say that their materials can in fact be recycled, but ours actually can.
Why Commercial Applications Choose Us – Dependable, proven over the last 30 years in Europe, they see the benefits to their facility and their customers and set themselves apart. Our boxes are least disruptive to the processes that they have in place.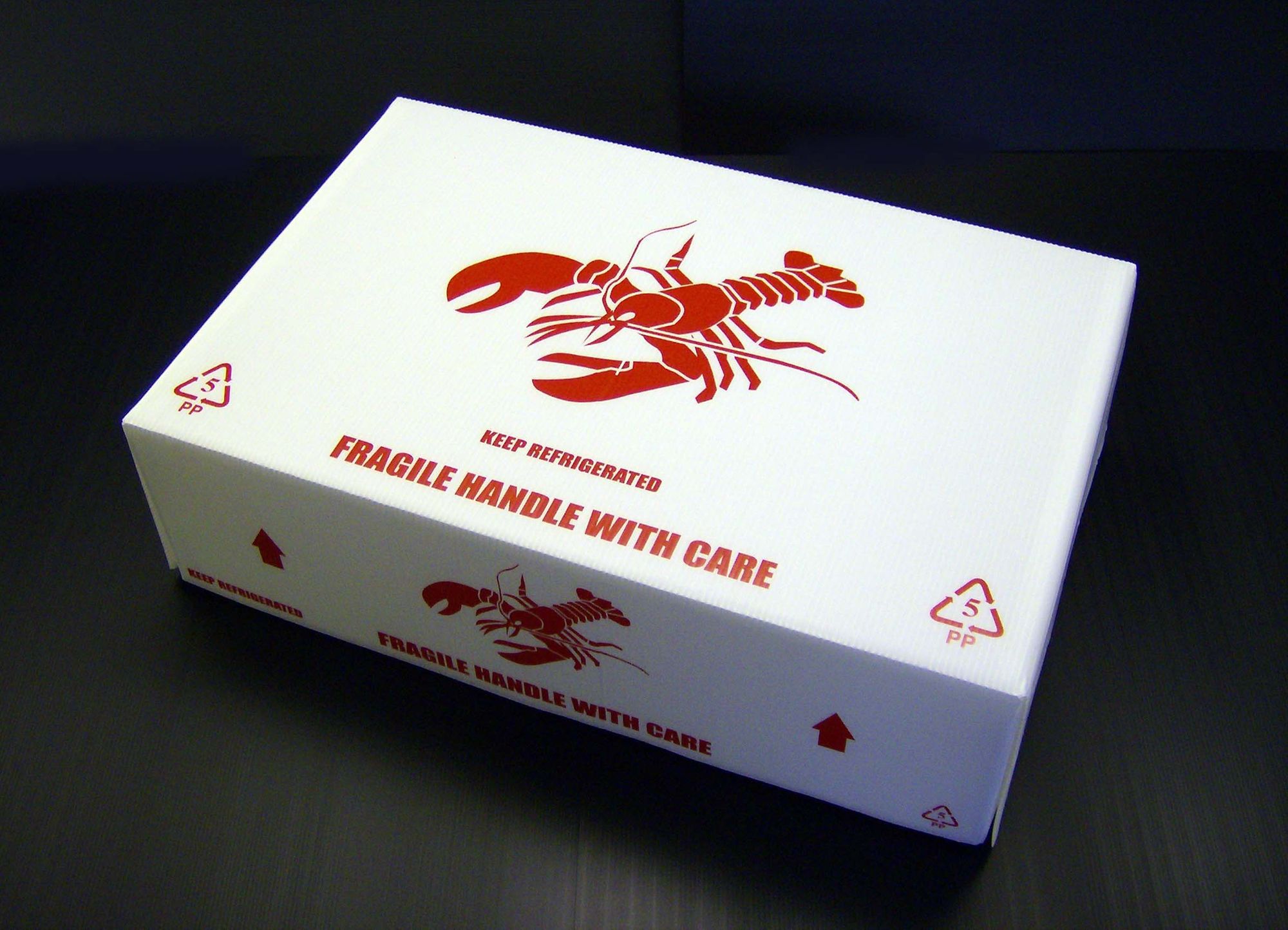 Printing And Brand Opportunities
Custom Printing Options
High Speed, In-Line Flexographic UV printing

Multi-Color Screen Printing

Digital Printing
To make our packaging fit for purpose, there are also multiple packaging options. These include pop-up boxes which reduce transport space and therefore costs. Drainage boxes, for draining meltwater while on the move. And leakproof boxes, which are ideal for air freight transportation. These boxes are completely watertight, trapping everything inside the box for clean and efficient delivery.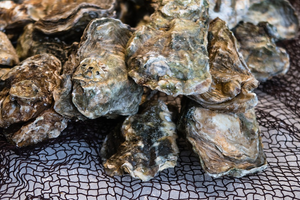 Shellfish (Clams, Muscles & Oysters)
We also provide cost effective packaging solutions for fresh shellfish. Find out more about our 100% recyclable seafood boxes by clicking here.