CoolSeal Boxes
Environmentally Friendly, 100% Recyclable, Durable
Originally developed by our European partners in Grimsby, UK to revolutionize the seafood industry, CoolSeal USA is now dominating new markets here in the US due to our unique packaging characteristics and versatility. Utilizing state-of-art technology, our CoolSeal boxes and sheet goods are 100% sustainable and 100% recyclable.
The sealed edge technology that we utilize in our Seafood Cold Chain Packaging means its waterproof, hygienic and certified for direct food contact. Our packaging stands out from the competition for being lightweight, durable and robust. Our leakproof designs can withstand the volume of liquid and moisture from the seafood, keeping the product fresh and protected for longer periods of time.
Extruding & Fabricating Materials for Environmentally Friendly Solutions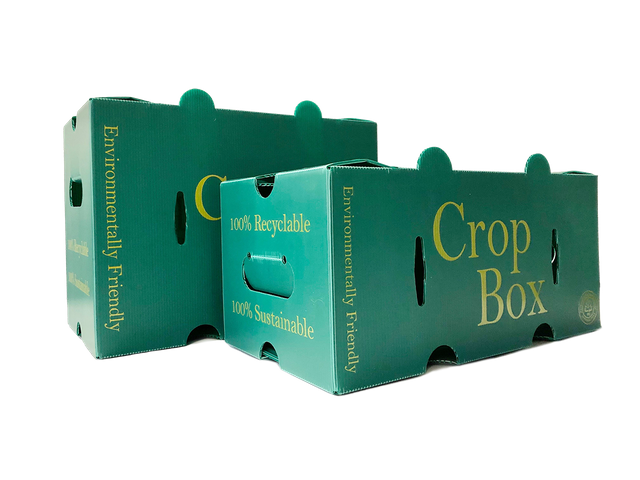 Our new produce packaging come standard, made with green polypropylene (PP5) and marked with smear-proof yellow UV ink. We hot air weld the box together and seal the edges for added durability, hygienics and insulation to keep your produce fresh!
The boxes are sold in bundles of 25, and are available in two convenient sizes: small (½ bushel) and large (¾ bushel.) As crop box manufactures we know the importance of efficiency, so we ship our CSA boxes flat for easy storage and include clear labeling for fast assembly in the field. Our CSA packaging is stackable, with locking tabs that universally fit both sizes, making for easy palletization.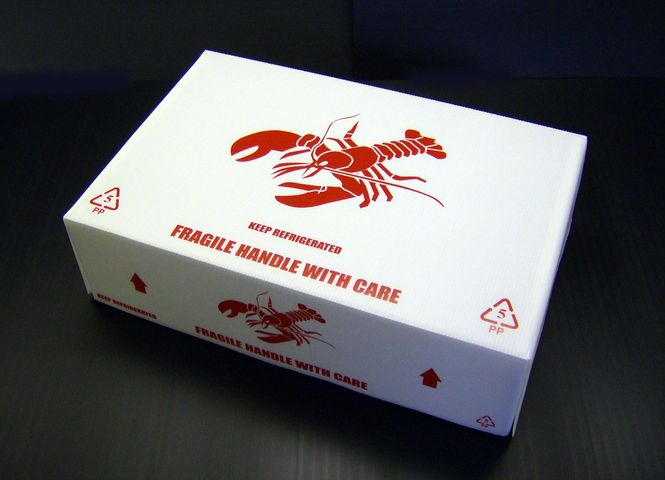 Custom Printing Options
High Speed, In-Line Flexographic UV printing

Multi-Color Screen Printing

Digital Printing
To make our packaging fit for purpose, there are also multiple packaging options. These include pop-up boxes which reduce transport space and therefore costs. Drainage boxes, for draining meltwater while on the move. And leakproof boxes, which are ideal for air freight transportation. These boxes are completely watertight, trapping everything inside the box for clean and efficient delivery.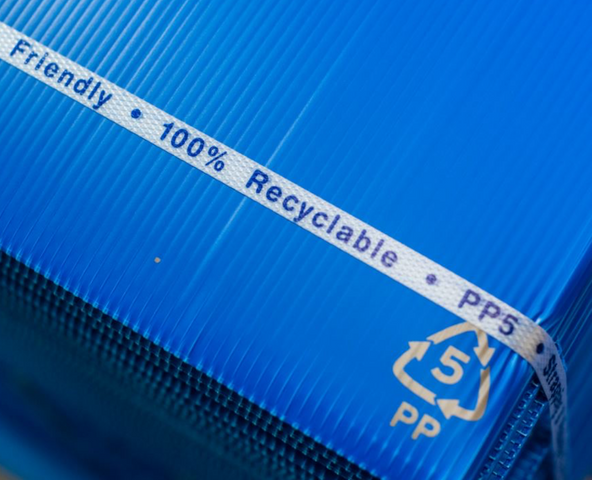 World Class Environmentally Friendly Materials
Fluted polypropylene sheets and panels are for interior and exterior use. They are moisture resistant, durable, bendable and flexible.
Uses: Plastic corrugated sheet has an unlimited number of uses, both as sheet and fabricated into different products.
Sizes: Standard sheets / panels – We always keep a number of 4' x 8' sheets on our floor, but have the ability to extrude custom sizes and colors specific to your application, reducing waste and getting you the product you want.
We Are Plastic Packaging Industry Pioneers
Plastic Corrugated Extrusions | Flexograph U.V. Printing | Automatic Heated | Plastic Die Cutter | Cloth Low Table | Sample Table
More responsive, more flexible and offering value added services to our customers is our #1 priority.
What makes us industry leaders
CoolSeal is one of only 8 plastic corrugated extruders in North America. Not only do we extrude the plastic we also bring over 100 years of experience in the fabrication of plastic corrugated. We differentiate ourselves by being more responsive, more flexible and offering value added services unlike any other North American extruder all while designing cost effective solutions.

Eco Friendly
Polypropylene is made up purely of carbon and hydrogen and is manufactured without any dangerous emissions, therefore, has zero effect on the environment.

100% Dirt & Dust Free
Our patented sealed edge system can be applied to the packaging by sealing all the open flutes, which makes it imperishable to dirt and dust, easier to clean and reuse.

Custom Size
All of our boxes and packaging can be designed specifically to your needs, so whether space saving is your objective or keeping seafood in the cold chain fresher for longer we can create a packaging solution suitable to you.

Patented Technology
Using our own unique tooling we seal the fluted edges of our packaging, this creates a strong barrier which becomes imperishable to dirt, dust, water and oils.

Faster Cool Down
CoolSeal boxes are tested and proven to cool down products 12 hours faster than traditional polystyrene boxes.

FSA Approved
CoolSeal packaging and our warehouse and factory have been approved by the Food Standards Agency for being suitable for use within the food sectors.

Superior Insulation
Tried, tested and measured, all CoolSeal packaging has far superior insulation properties than our competitors when in a complete cold chain meaning your product arrives safe and fresh.

100% Recyclable
Every component of our packaging; the plastic, glues and inks are 100% recyclable.

100% Waterproof
Perfect for the chilled foods, frozen foods and seafood sectors our packaging will withstand the elements and will trap all moisture and ice melt securely inside the packaging. This is particularly valuable when transporting goods by air freight.

100% Natural
Polypropylene can be incinerated without any harm to the environment, it gives off only water-vapour and carbon dioxide, which is then converted by photosynthesis.

Lightweight
Our packaging is lightweight meaning it is easier to handle, ship and store making it far more user friendly and can help reduce costs.

Resistant to Breakage
Polypropylene is known for its strength and durability. It is suitable for containing heavy loads while also holding its shape and structure.
Our Leakproof Boxes Go Together in a Snap
Featured: Thaeron leakproof base cap lid. 100% Recyclable, eco friendly packaging, designed for wet applications or where draining boxes are desirable. Eliminate need for liners and ship completely flat for delivery & storage​ efficiencies.
CoolSeal - Corrugated Plastic Manufacturer and Supplier of Choice
We are 1 of 8 plastic corrugated extrusion companies in North America. We are not only a manufacturer / extruder, but also a fabricator, much like an integrated company in the paper corrugated industry.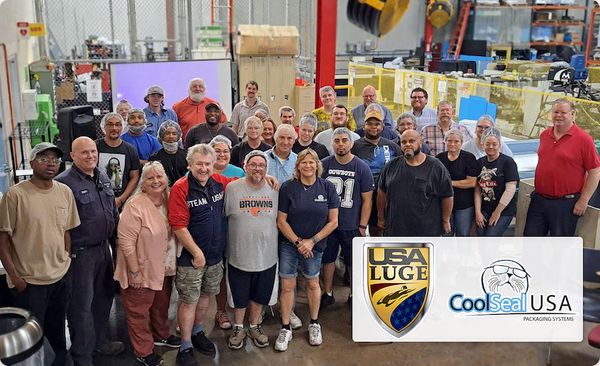 USA Luge Supporter
Since 2010, CoolSeal has been a proud supporter of USA Luge. CoolSeal designed and manufactured plastic corrugated boxes that USA luge ships their sleds to all of the different international World Cup and other competitions. We are honored that these world class athletes would consider CoolSeal USA a partner as they "Go for Gold". Please join us in helping these world class athletes at WWW.USALUGE.Org.