Agricultural Packaging - Designed With You in mind
Environmentally Sustainable Packaging
CSA Crop Box Packaging
Community Supported Agriculture (CSA) programs provides you the opportunity to enjoy organic, seasonal crops like fruit, vegetables and herbs while supporting a family run farm. We at CoolSeal want to do our part in promoting community farming by making our CSA packaging better available to vendors big and small. We are happy to announce our wholesale crop are boxes now available for small order requests! We are committed to environmental sustainability and promoting health and togetherness in communities all over the nation, one package at a time.
Our new small order Produce Boxes come standard, made with green polypropylene (PP5) and marked with smear-proof yellow UV ink. We hot air weld the box together and seal the edges for added durability, hygienics and insulation to keep your produce fresh!
The boxes are sold in bundles of 25, and are available in two convenient sizes: small (½ bushel) and large (¾ bushel.) As produce box manufactures we know the importance of efficiency, so we ship our CSA boxes flat for easy storage and include clear labeling for fast assembly in the field. Our CSA packaging is stackable, with locking tabs that universally fit both sizes, making for easy palletization.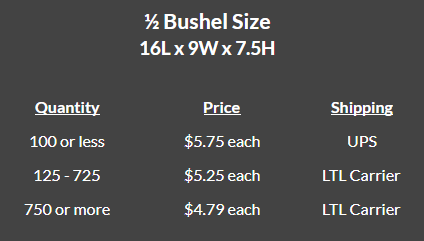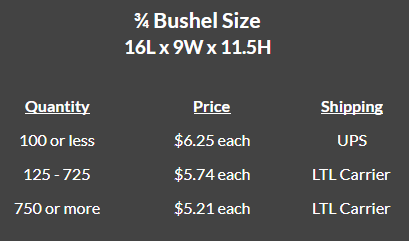 * Crop Box dimensions are in inches.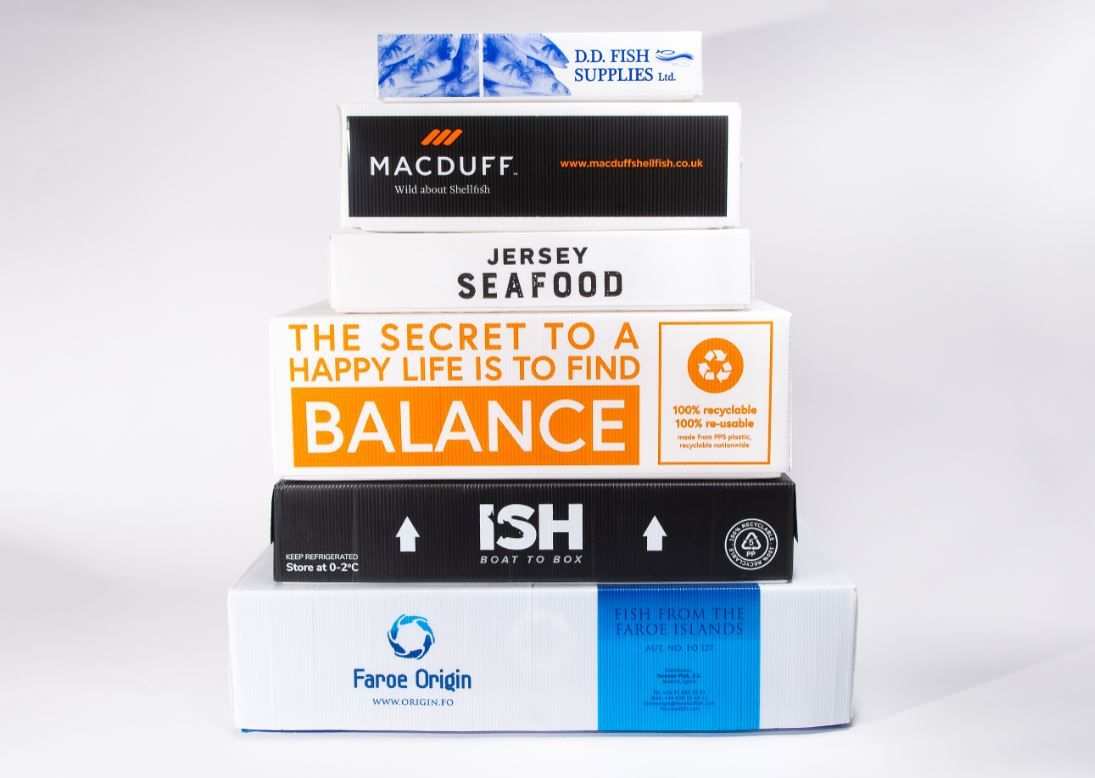 CoolSeal Boxes
Environmentally Friendly, 100% Recyclable & Durable
Originally developed by our European partners in Grimsby, UK to revolutionize the seafood industry, CoolSeal USA is now dominating new markets here in the US due to our unique packaging characteristics and versatility. Utilizing state-of-art technology, our CoolSeal boxes and sheet goods are 100% sustainable and 100% recyclable.
The sealed edge technology that we utilize in our Seafood Cold Chain Packaging means its waterproof, hygienic and certified for direct food contact. Our packaging stands out from the competition for being lightweight, durable and robust. Our leakproof designs can withstand the volume of liquid and moisture from the seafood, keeping the product fresh and protected for longer periods of time.