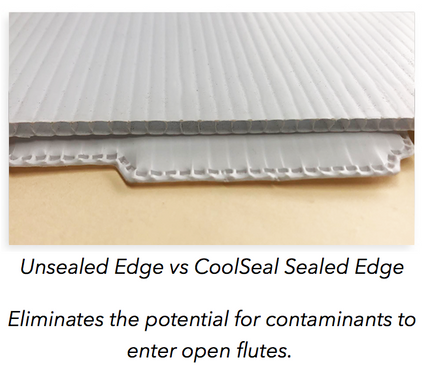 Sealed Edge Technology
Our patented Sealed Edge Technology is used to seal the edges to provide a strong, hygienic box that is virtually unbreakable. This feature:
Eliminates the potential for contaminants to enter open flutes
Improves the strength of the box
Improves the insulating properties by trapping the cold air inside the walls of the box
The strong, fiber-free packing boxes have an easy-to-erect design that ships flat, and compared to EPS they have similar internal volume with much smaller outer dimensions. The result is more pounds of product per pallet.