The CoolSeal AgBox – Designed for the Agricultural Markets
Reduce Packaging Costs and Improve Yields
Packaging & Shipping Produce Boxes
The CoolSeal AgBox is reusable, returnable, 100% recyclable, easily cleaned and sanitized, incredibly durable, and easily collapsed for storage or transport. It's the perfect packaging solution for CSA's, farmers, produce growers, food distributors, and farmers markets. No need to transfer product from containers; pick, pack, cool, and present the product all in the same container - then collapse when done!
The stacking tabs allow for safe and easy stacking of boxes and come in 3 sizes: ½ bushel, ¾ bushel, and full bushel, all available with standard or custom print. Engineered to be sturdy enough to easily carry 75 lbs for the 1/2 bushel and 100 lbs for the 3/4 bushel.
Sealed Edge Technology: this process was pioneered by CoolSeal and serves to seal all open flutes on our AgBox to lock the air in the flutes for improved strength, insulation, and to keep contaminants and bacteria from entering.
Manufactured by CoolSeal USA in Perrysburg, Ohio, a fully integrated manufacturer and supplier- from the extrusion of the corrugated polypropylene through all fabrication processes required to produce our AgBox.
The performance characteristics are excellent and the cost savings because of reusability are significant and in direct proportion to the number of uses for each box. Well over 100 uses per box can be easily achieved, as this box is incredibly durable, impervious to moisture, biologically inert, and chemically resistant.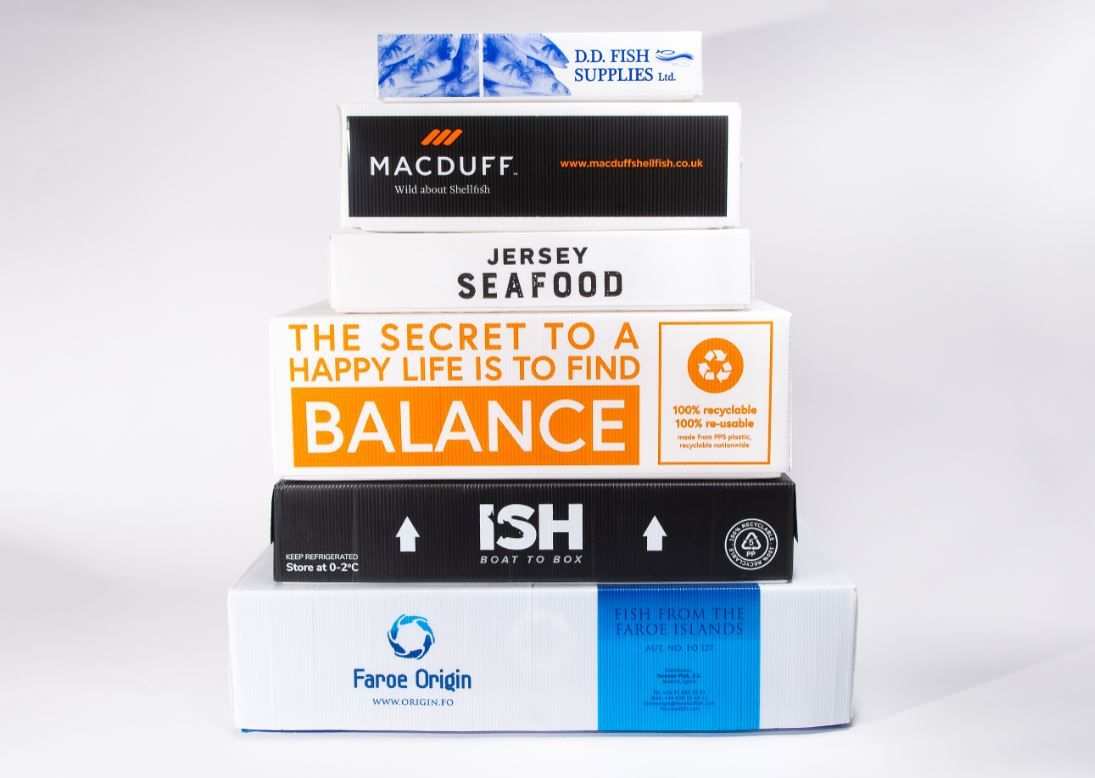 CoolSeal Boxes
Environmentally Friendly, 100% Recyclable, Durable
Originally developed by our European partners in Grimsby, UK to revolutionize the seafood industry, CoolSeal USA is now dominating new markets here in the US due to our unique packaging characteristics and versatility. Utilizing state-of-art technology, our CoolSeal boxes and sheet goods are 100% sustainable and 100% recyclable.
The sealed edge technology that we utilize in our Seafood Cold Chain Packaging means its waterproof, hygienic and certified for direct food contact. Our packaging stands out from the competition for being lightweight, durable and robust. Our leakproof designs can withstand the volume of liquid and moisture from the seafood, keeping the product fresh and protected for longer periods of time.