Packaging Solutions For Shellfish
Responding To Changing Market Demands, CoolSeal USA Is Proud To Offer 3 New Boxes Designed For The Shellfish Market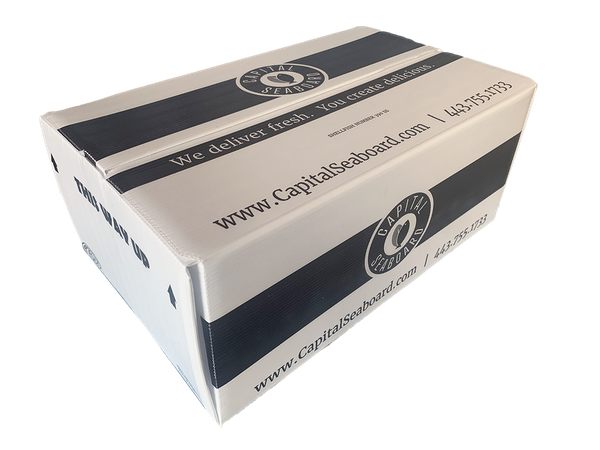 We are here to help seafood vendors like you make a fresh catch even more eye-catching! We provide a variety of customizable shellfish packaging that helps you differentiate your oysters, crab, muscles, clam, and lobster products from each other. Click here to learn how we can print your logo on our top of the line shellfish packaging.

Our #10 Draining Box – as the name implies, has a draining base designed with permanent drain slots to release melting water during transport of fresh shellfish. Utilizing our sealed edge technology, these bases are a 4-corner glued tray designed to pop open on the production line and stay open. Dimensionally identical to our 10# leak proof box, these new bases utilize our existing 10/ #20 portion lid.

The #10 and #20 Shellfish Box – Building off the strength of our leakproof line of boxes, these new one-piece boxes come in 2 different sizes. Specifically designed for shellfish, the leakproof #10 and #20 Shellfish boxes are dimensionally identical to our #10 and #20 portion boxes but have extended sides that act as a fold over lid, slightly overlapping on the top of the box with locking tabs to keep the lid secure.
CoolSeal packaging solutions are very well suited to any wet environment:
100% Recyclable
Certified for direct food contact
Improve hygiene with CoolSeal's Heat Sealed Edge
Delivered flat, pre-folded and packed in bundles minimizing storage and delivery costs
Easy erect designs built in one simple movement
Minimize storage costs by up to 85% with our flat packed design
Reduce delivery cost with a lighter and less bulky seafood box
Speed up packing with more fish shipping boxes available on-demand at packing line
Eliminate styrofoam bead contamination of your facility & drain cleaning expense
Improve product quality with faster chilling times
Residual value of 100% recyclable material
Commonly used for – The shipment of not only proteins (shellfish, seafood, meat and poultry) but for a variety of produce and most importantly any product shipped in a wet or fiber free environment.
Shipping properties – Fiber Free, Leakproof, Stackable.
Vs. Waxed – Completely recyclable, Impervious to moisture, others might say that their materials can in fact be recycled, but ours actually can.
Why commercial applications choose us. Dependable, proven over the last 30 years in Europe, they see the benefits to their facility and their customers and set themselves apart. Our boxes are least disruptive to the processes that they have in place.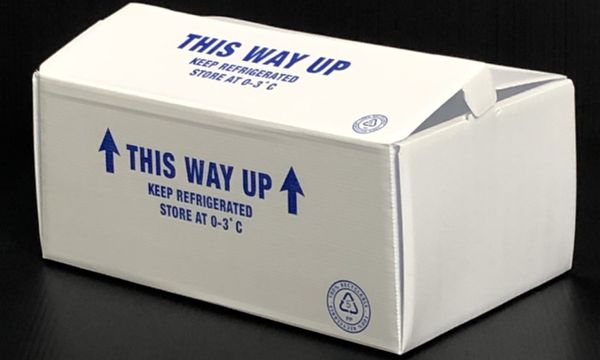 Standard Printing 20# Shellfish Box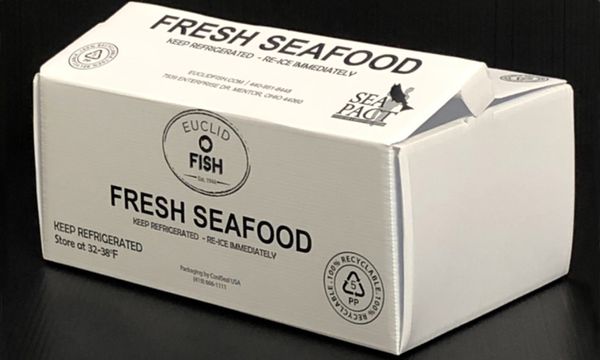 Custom Printing 20# Shellfish Box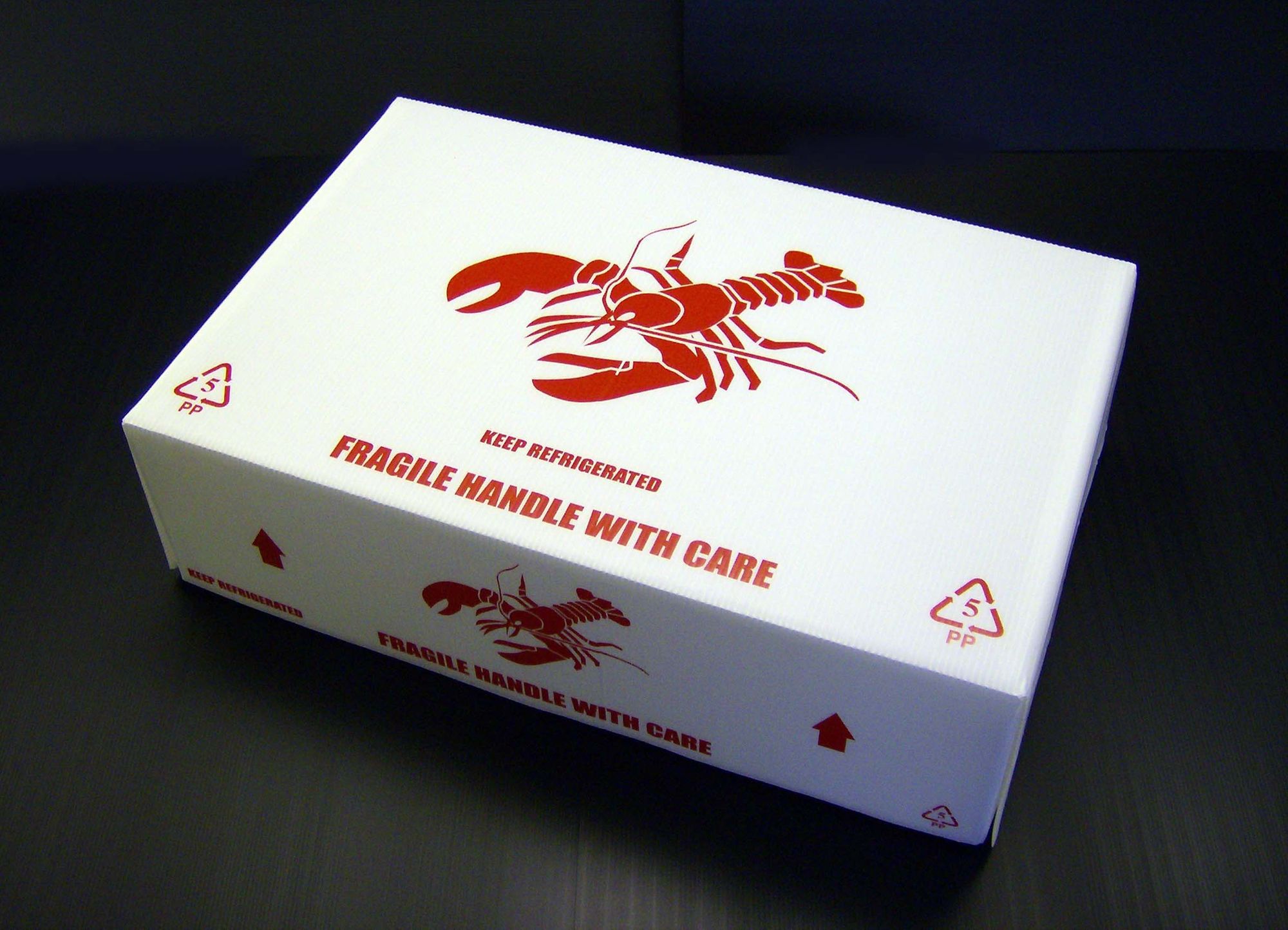 Printing And Brand Opportunities
Custom Printing Options
High Speed, In-Line Flexographic UV printing

Multi-Color Screen Printing

Digital Printing
To make our packaging fit for purpose, there are also multiple packaging options. These include pop-up boxes which reduce transport space and therefore costs. Drainage boxes, for draining meltwater while on the move. And leakproof boxes, which are ideal for air freight transportation. These boxes are completely watertight, trapping everything inside the box for clean and efficient delivery.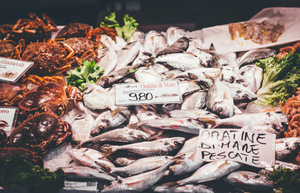 Seafood Shipping Packaging & Boxes
We also provide cost effective packaging solutions for fresh seafood. Find out more about our 100% recyclable seafood boxes by clicking here.
Spec Sheets
Click Image to Download PDF